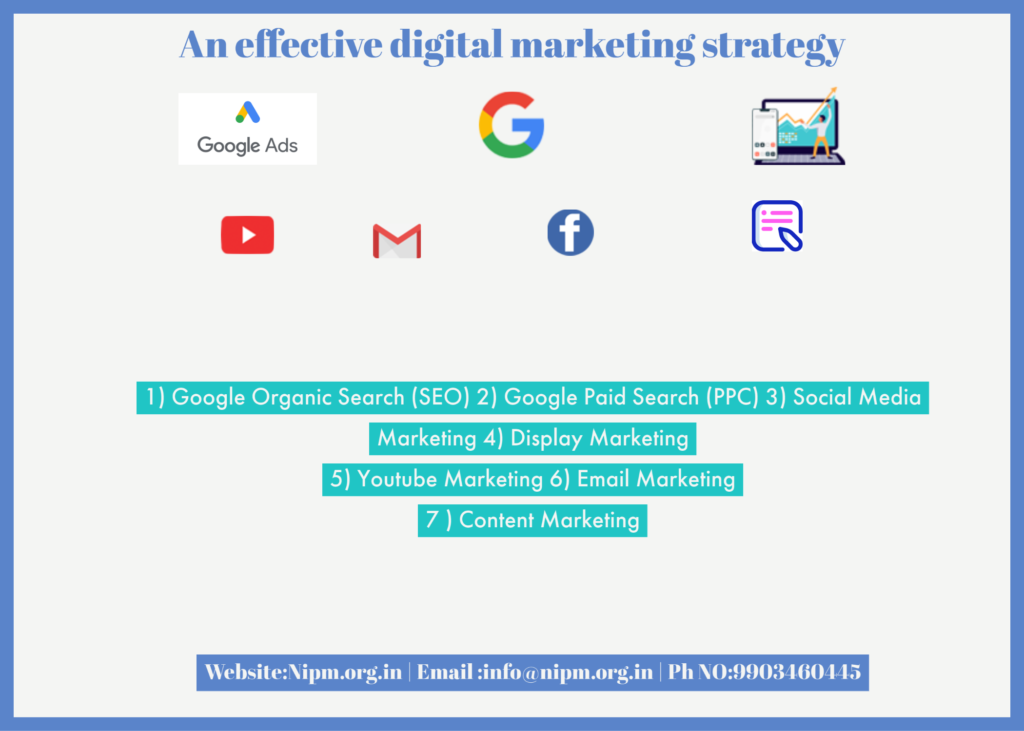 Best Digital marketing services in kolkata:– Digital Marketing agency in Kolkata for Website Promotion & Traffic,Lead Generation,SEO Ranking and Social Media marketing.Best Digital marketing package for your business.
We are specialized industries like manufacturing,Healthcare,Education,shopping,Doctors ,E commerce,Travel & tourism and Personal Branding.Top Digital marketing agencies also offer customize Google ad account management as per your budget.
Hire Digital Advertising Agency in Kolkata. Digital Marketing Strategies designed exclusively for your business to achieve its goals, objectives and drives maximum growth in a short time!
Digital marketing services:-
Best Digital Marketing Company in Kolkata provide you customized Digital Marketing solutions according to your budget.We have helped 1000+ Clients in various industries in India,From New Zealand,United Kingdom,US,Canada,Australia & Singapore.
Our Team member are highly experienced, Your Google Ad PPC Campaign will be managed Best Google Ad Expert in Kolkata.
SEO in Digital Marketing:
We will optimize your SEO campaign such a way your website will moving up to Google page-1 which will bring you website traffic, quality of leads, user engagement & sales flow.
PPC in Digital Marketing :
We will set up and managed Google ad account with High quality ads services to generate more click ,Quality leads,Conversion & sales to your website/Landing Page.
We will set up and managed Programmatic display advertising to Increase CTR, Leads & Conversion Rate
We will create Re marketing Campaign to increase recurring customers & conversion.
We will setup and managed display advertising to capture your customer's attention
For more details about digital marketing services Contact us. NIPM is the Best Digital Marketing agency in Kolkata who provides cost effective online Brand promotion,Online visibility & Lead generation solutions across various industries.
Digital Marketing Pricing Package
| | | |
| --- | --- | --- |
| Package 1 | Package 2 | Package 3 |
| Rs. 10000 P.M (5 Keyword Ranking + Guest Blog Posting + Backlink) | Rs. 25000 P.M (20 Keyword Ranking + Guest Blog + Backlink) | Rs. 40000 P.M (30 Keyword Ranking + Guest Blog Posting + PR+Backlink) |
| Rs. 15000 P.M (10 Keyword Ranking + Guest Blog Posting + Backlink) | Rs. 30000 P.M (25 Keyword Ranking + Guest Blog Web Blog+ Backlink) | Rs. 50000 P.M (30 Keyword Ranking + Guest Blog Posting + Monthly PR + Backlink) |
| Rs. 20000 P.M (15 Keyword Ranking + Guest Blog Posting + Backlink) | Rs. 35000 P.M (30 Keyword Ranking + Guest Blog Posting + Backlink) | Rs. 70000 P.M (45 Keyword Ranking inclusive all premium services ) |
Digital Marketing FAQ